We would like to welcome Molly Malone's in Fourways, Johannesburg, to our team!
Aptly named after Dublin's unofficial anthem, Molly Malone's is an Irish pub and restaurant that opened in 2008.
As one of the many restaurants affected by lockdown regulations, Molly Malone's promptly adapted to suit the current socio-cultural climate of social distancing.
The owners ingeniously transformed the pub into a roadhouse diner. This means customers can park their cars outside, have food served to them, and enjoy various forms of entertainment from the comfort of their cars.
Of course, since lockdown regulations have eased, customers can enjoy the more traditional Molly Malone's evenings of live music and sports events inside the venue. But these are still interspersed with the occasional drive-in movie evening to cater to those who would prefer not to leave their cars.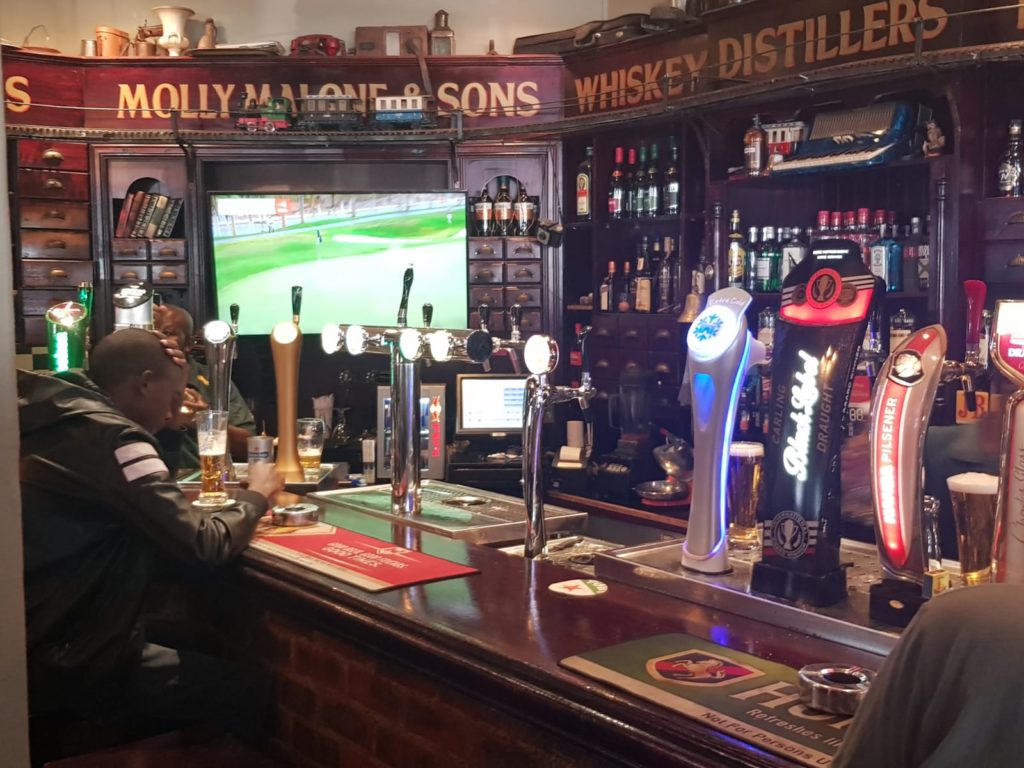 Molly Malone's signed up for the Gap Draught services in September last year (2020), and we are thrilled to be working with them to help reduce their losses on their draughts.
Go and visit Molly Malone's for a couple of beers, some live music, or a cosy movie night in your car!
For more information, check out their Facebook page. Link below.