If you are looking for a way to monitor your draughts at your bar or restaurant, look no further! Here are 7 reasons why you should choose Gap Draught for draught monitoring.
You may be considering several viable options on the market. So why should you choose us over the rest? 
1. We've Been Around the Longest
We pride ourselves on being the first IoT-based draught monitoring service in South Africa. The owners founded Gap Draught in 2015. 
For this reason, our system is well-developed as we have evolved throughout the years while working with bars and brewers. We have adapted to their needs, specific to a South African context. In this way, we have established a name for ourselves within the industry. 
2. We are Probably Already on Your Taps
We are installed on 7 out of 10 taps across the country. Thus making it easy for you as a bar if you are considering signing up. Chances are our equipment is already on your taps! It would just be a matter of turning you on to track your data. 
We have partnered with major breweries in the country. We are on all of South African Breweries' (SAB) taps across the country, a quarter of Heineken SA's taps, including their craft brands, as well as on half of Signal Hill Products' taps.
Therefore, we have hundreds of bars and restaurants already using our bar solution to increase their draught profitability and reduce wastage.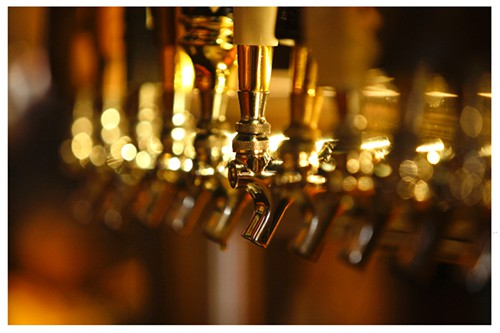 3. Our Products and Services Are Adapted to Differing Needs
We have two distinct solutions for bars and brewers. Both solutions cater to different needs. These solutions offer a range of features that tell you much more than just the fundamentals of how much you are pouring and whether you are overpouring or not. Thus, you can efficiently manage your draughts.
4. Point of Sale Integrations
We have partnered with all the major POS providers, including but not limited to Pilot, Micros, TabletPos, Gaap, and InTouch, providing our clients with the option of integrating their POS system into our software.
This allows for the automatic calculation of variances, saving time and effort.
5. Manage Draught Stock Better
Our system enables better and more accurate draught stock management by automatically calculating closing stock figures. It feeds this information back into your POS system and your POS prep sheet.
The accuracy of these figures stems from the fact that closing stock is measured by the volume poured from the flow meters, instead of by the manual weighing of kegs. The latter is much less accurate and takes time and effort.
6. Identify Causes of Wastage
Not only can you see the exact volume wasted, but we can pinpoint precisely what the problem is.
We can tell you if you are losing beer because of overpouring and pouring negligence or due to instances of theft. We can see the exact time of draughts that were poured and not rung up!

7. Efficient Reporting
We offer daily, weekly, and monthly reports to our clients. These quickly and efficiently give them the answers and relevant information they need without bombarding them with unnecessary data.
We are continually striving to provide our clients with feedback in the fastest, most efficient way possible and adapt to their needs where we need to.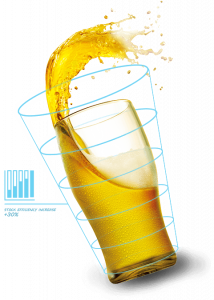 Are you still not convinced of the reasons why you should choose Gap Draught? Click here to read more about our products and services, or contact us by following the link below. Please also give our Facebook, Instagram, Twitter, and Linkedin pages a follow.