We are pleased to officially welcome another Gap Draught member – Hollywoodbets in Springfield Park, Durban!
We have helped them monitor the draughts in their restaurant and bar – the famed Hollywood Bunny Bar – since February 2020. And we have managed to reduce their wastage significantly. 
Hollywoodbets
Hollywoodbets – located in Springfield Park, Durban – is a horse racing and sports betting hub. 
The company was originally a publishing house called Winning Form – founded in 1986 – that published and distributed racecards used for horse racing in South Africa.
It has evolved over the years and is now a premier sports betting operator in the country known as Hollywoodbets.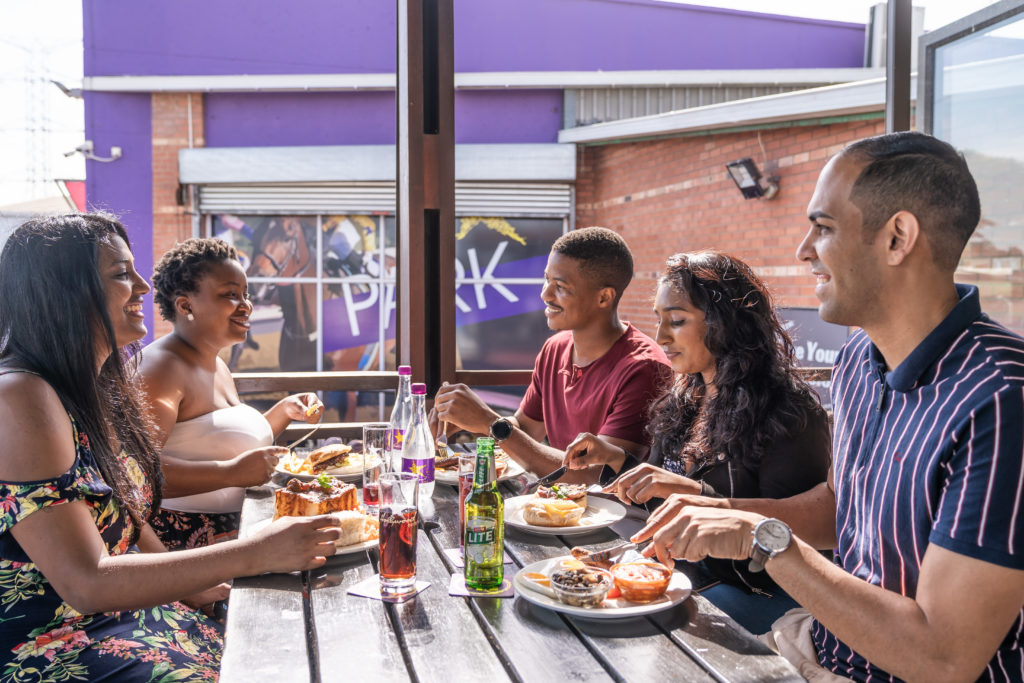 Hollywood Bunny Bar
Hollywood Bunny Bar is the venues well known and beloved restaurant that opened in Hollywoodbets back in 2002.
The restaurant serves Indian cuisine with high quality locally sourced ingredients. They are renowned for their famous Durban curries and bunny chows. 
However, they cater to the masses by offering a range of options – from curries, rotis, and bunny chows, to burgers, grills and breakfasts.
Their signature dish is their mouth watering and award-winning lamb curry and bunny chow, a favourite among their patrons.
They also have a fully stocked bar and a full range of drink and draught options available for their thirsty customers, setting the scene for a festive evening of betting.
Customers keep entertained by engrossing themselves in betting on sports games, lucky numbers, and horse racing, allowing for a fun and exciting experience.
Need more information?
Click here to visit the Hollywoodbets website for more information, to register, and start betting. 
If you are just looking to grab a bite to eat their Hollywood Bunny Bar is a must visit if you are in the area! 
Go and enjoy a delicious bunny chow or one of their daily specials. Find more information on their social media pages. Links below.